Content marketing is a valuable tool for building your business online, but doing it successfully involves more than just making high-quality content. You also need to ensure that this content reaches your ideal audience. One of the best ways that you can make this happen is by optimizing your content to show up in search results.
Search Engine Optimization is a big task. Luckily, there are many great tools available that help to make the process easier for everyone – even beginners. The first step is to find the best SEO tools for you and your business.
This means finding tools that:
Fit with the way you personally work

Provide the functions you need

Fit your budget
To help you get started, we have created an SEO tools list with a variety of different options and functionalities.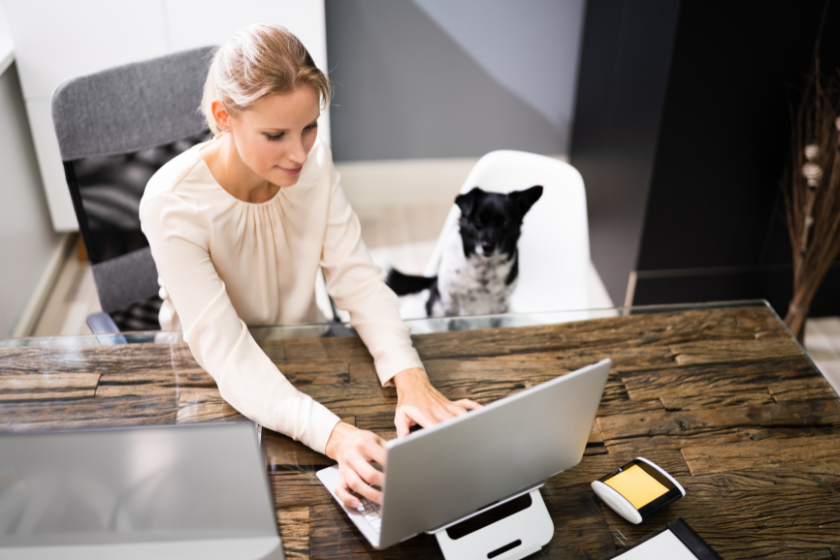 What Are SEO Tools?
Before we get into the specific tools that we recommend, let's take a moment to discuss the 3 different categories of SEO tools available. This includes on-page SEO tools, off-page SEO tools, and technical SEO tools. Each of these categories addresses a different part of the SEO process from identifying keyword opportunities to tracking your website's ongoing SEO performance.
While some tools will specifically focus on one of these categories, many tools offer the ability to handle all your SEO research and tracking in a single dashboard. Of course, these premium tools can sometimes come at a premium price.
On-Page SEO Tools
Tools that support your on-page SEO focus on the aspects of search engine optimization specifically on your website. These tools help you to identify keywords and phrases, create high-quality content, and optimize that content. These are the tools that you will use when creating blog posts and website copy.
Off-Page SEO Tools
The term "off-page SEO" refers to the steps that can be taken off your website that help to support your search performance. The most common example of off-page SEO is the accumulation of backlinks to your website. Off-page SEO tools help you not only track how many backlinks you have earned but also to assess the quality of the backlinks.
A link from a high authority domain that covers similar topics can show Google and other search engines that others view your content as valuable and trusted.
In terms of toxic or poor-quality backlinks, the search algorithm is usually good at recognizing that we don't necessarily have control over a low-quality site linking back to us. But many toxic or spammy backlinks all adding up may hurt your search standings. Google recommends that you consider disavowing backlinks only if you have a considerable number or if they have led to your site receiving a manual action, meaning you have been flagged by a human reviewer.
Technical SEO Tools
Your website's performance has a direct impact on your search ranking. For this reason, technical SEO tools help you to identify where improvements need to be made and how to boost your site's overall performance. This includes tools that assess your site speed, mobile responsiveness, crawlability, and overall site structure.
Do You Have to Use SEO Tools?
While it is possible to still rank in search results without the use of SEO tools, we don't recommend it. This would be like trying to hike through a forest without any navigational tools – You could find your way to the other side, sure. But you could also walk in circles for days completely lost with no way to identify if you're heading in the right direction.
The good news is that you don't have to break the bank to access high-quality SEO tools. Many small pet business owners will see great results by using a free keyword research tool or a free website ranking checker.
While these free tools may not always be considered the best SEO tools available or the most robust options for large business needs, they are still incredibly valuable when used correctly. In fact, for many small businesses, the larger premium tools include far more functionality than you will use in your SEO efforts. If you aren't using the additional features, there is no need to pay for them.
For this reason, our list of SEO tools includes a wide range of budgets. There is something on this list for everyone, regardless of where you are in your SEO journey. 
The Best SEO Tools for Your Small Pet Business
SEMrush
One of the best-known and most popular SEO tools, SEMrush offers a vast toolkit all easily accessible in a single dashboard.  This includes tools for analyzing backlinks, keyword research, position tracking, competitive research, content creation, and more. A free account will give you 10 credits per day that you can use across a limited number of tools including the keyword magic tool, organic research, backlink gap, and keyword gap. The Pro level account starts at $99.95/month on an annual plan.  
UberSuggest
This is a tool that we use here on BlogPaws regularly when doing our keyword research. The Ubersuggest keyword research tools are available for free, but only for a limited number of results. To see the full report, you will need to upgrade to a paid account starting at $12/month. In addition to basic keyword searches, it also offers search performance reports, backlink tracking, and competitor analysis.  
Ahrefs
If you are looking for a reliable SEO analyzer, Ahrefs may be the ideal solution. Their suite of tools will help you track SEO performance, research the competition, find keyword opportunities, identify SEO-related website issues, track backlinks, and more. While the full tool starts at $99/month, you can sign up for a free Ahrefs Webmaster Tools account for access to the basic site explorer and site audit. Other free SEO tools from Ahrefs include a backlink checker, website authority checker, and keyword difficulty checker.  
KeySearch
The tool that I use most often in my keyword research is KeySearch. This is a budget-friendly tool starting at $17/month for 200 credits. But you can reduce this price even further with a 20% discount for the life of your subscription. In addition to detailed keyword analysis, it also offers competitive analysis, YouTube research, rank tracking, and a content assistant to help you create SEO-optimized content. 
Moz 
When most bloggers or content creators hear mention of Moz, they instantly think about their free domain analysis tool. But that isn't the only tool that they provide. Their free tool offerings include a link explorer, competitive research, and a Chrome toolbar. The MozBar provides you with a snapshot of a website's metrics instantly as you are browsing the internet. For larger businesses, they also offer paid plans with additional tools and 24/7 support starting at $79/month. 
Screaming Frog
The SEO Spider software from Screaming Frog helps you identify on-site opportunities to improve your SEO by analyzing internal/external links, redirects, metadata, and other website details. You can crawl up to 500 URLs by using a free account or upgrade to a paid account for unlimited crawling and more detailed data for $209/year. They offer both beginner and advanced tutorials on the website, helping you get the most out of the information that the tool provides. 
Keywords Everywhere
If you find the idea of interpreting keyword reports to be challenging, Keywords Everywhere provides you with detailed information about various search queries using a chrome extension right in your search window. This includes keyword difficulty, trend data, and related keywords (including long-tail keywords). It also provides SEO-related metrics for YouTube if you are focused on including video content in your business marketing efforts. For more detailed information, you can purchase credits starting at $10 for 100,000 credits. 
KWFinder
If you are looking for a keyword research tool without all the extra features of the larger professional tools, KWFinder may be what you are searching for. At a cost of $29/month, this allows small business owners and bloggers to search for low competition long tail keywords. They also have a local keyword tool that is designed to help local businesses target an audience in a specific geographic area. 
SpyFu
Another valuable tool that is often overlooked is SpyFu. In addition to keyword analysis, they also offer a competitor SEO audit tool that will provide you with detailed information about any site you search, including their traffic, how many organic keywords they currently rank for, and a breakdown of any Google Ads campaigns they are running with the keywords they are targeting. To upgrade to the premium version with more data, the pricing starts at $39/month.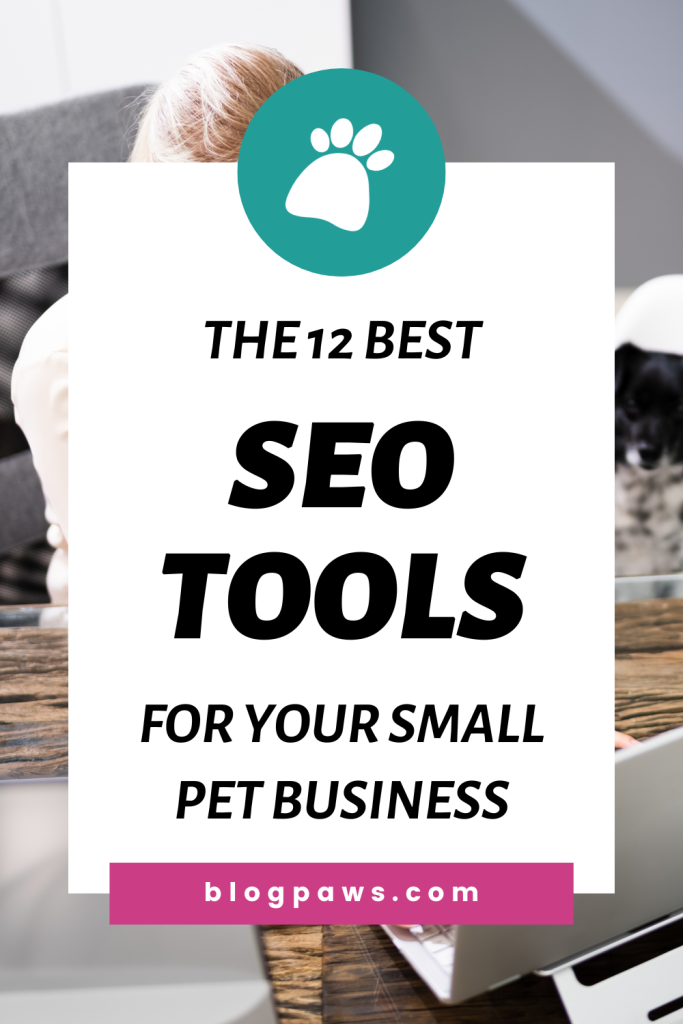 Woorank
Unlike many of the other tools on this list, WooRank focuses more on the technical aspects of your SEO efforts. When you enter your website into the tool, it will complete an analysis of the site and return a score based on a list of SEO factors. The free account will provide you with information about a couple of the results, but you have to sign up for a paid account for the full report starting at $79.99/month. In addition to the scoring, the full report shares actionable ways you can improve your SEO score.  
SEOQuake
This is a free Chrome extension and SEO audit tool that allows you to easily analyze your website SEO. SEOQuake allows you to compare domains, check both internal and external links, and do keyword analysis. The SEO summary bar can be turned on or off depending on whether you're actively using it. Or, if you prefer, there is also a separate SEO dashboard where you can access the information that you are looking for.
Google
You may be surprised to learn that Google is more than just a search engine. In fact, they offer several different tools that can help to support your SEO efforts including:
Google PageSpeed Insights for site speed assessment

Google Ads Keyword Planner tool

Google Trends for keyword identification

Website statistics on

Google Analytics
You can even use a Google search to do a significant amount of SEO research. Just searching your potential keywords or phrases can provide you with a surprising amount of insight and information! Of course, these tools are all made available by Google free of charge making them a good option for those on a budget.
What options make your list of the best SEO tools? We'd love to hear your recommendations in the comments!
About the Author: Britt Kascjak is a freelance writer and content creator with a background in digital and social media marketing. In addition to being the BlogPaws Director of Content & SEO, she also runs her own personal blogs Shed Happens, The Kas Pack, and Lucifer the Rescue Pup. When she's not working, she can be found volunteering in the rescue space, camping, hiking, canoeing, or spending time with her 3 dogs and 2 cats.