Five months ago, Shelby Sue was a scrawny, starving mutt lying in an alleyway. She'd contracted heart worms and been hit by a car, leaving her with huge scabs and scars all over her body, and leaving her without the energy to walk. It was in the alley that Dallas Animal Services found her. 
With the shelter's space often hitting critical status since the beginning of COVID, Dallas Pets Alive! Founder and Executive Director Leslie Sans picked up the dog herself to foster until she could find a permanent home. Now, Shelby Sue is 40 pounds heavier and happily looking for her forever family. 
"We had to try everything to give her that second chance because no animal should die in that state," Sans says. "And that's DPA. We save the ones that are on their very last notes and their last chance, and Shelby Sue is a shining example of who we are as an organization."
Dallas Pets Alive!, which is based in our neighborhood, started 10 years ago from the idea that adoption is not only the right thing to do but the thing to do. DPA's website features adoptable dogs, cats and other pets from foster families and local shelters, but it doesn't just help animals find families — they help them keep them. 
"We also take a very proactive approach through our PASS program, where we're working with families and individuals that are going through any sort of life crisis that puts them at risk to surrender their animals to the shelter," Sans says.
PASS, or Positive Alternatives to Shelter Surrender, collaborates with Dallas Animal Services, the SPCA of Texas, Mazie's Mission, Best Friends Animal Society, Gannett Foundation, Communities Foundation of Texas and PetSmart Charities to decrease the number of animals surrendered to shelters every day. 
In order to do this, PASS posts volunteers outside Dallas Animal Services on high-volume intake days to discuss free or low-cost resources that are available to help owners keep their pets at home and out of the shelter. In 2019 alone, this program was able to prevent more than 500 surrenders. 
According to Sans, many families surrender pets because of medical conditions that are too expensive for the family to cover; temporary life situations where the families cannot find someone to care for the animal; or the animal has behavioral issues that the family has not been able to manage.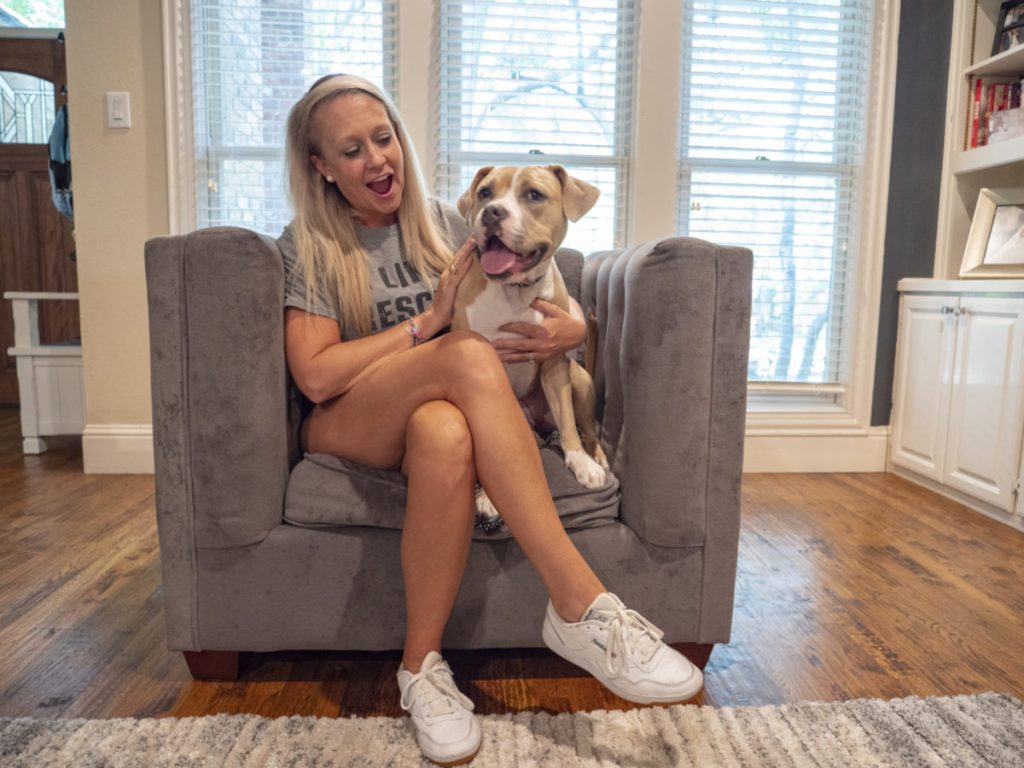 In an attempt to remedy this, Dallas Pets Alive! has a medical care fund to assist with medical bills and partners with low-cost vet care services and training and behavior coaches. It also offers rehoming resources and aids in temporary boarding costs. 
"We believe that nobody should have to choose between feeding their family or feeding their pet," Sans says.
Those who want to be a part of the nonprofit's mission can volunteer online to work with the adoption team or alumni team, work with events, foster an animal, support foster families and more. 
"We are in desperate, desperate need of fosters and adopters right now," Sans says. "Post-COVID everything slowed down for us, but the shelters are filling back up again. It's actually a really concerning problem right now across the United States, but we are seeing it right here in our own backyards."
Potential foster families can sign up to foster in three steps. First, fill out a form online. Second, answer follow-up questions that a foster vetting team member emails within 24-48 hours. Last, choose from an album of dogs and cats available for foster and work with the team to make arrangements for the furry guest.
View original content here: https://prestonhollow.advocatemag.com/2022/09/01/dallas-pets-alive/