NOTE: We try our best to bring you the important pet food recalls as they happen but it's not always possible. We encourage our readers to subscribe to free, automatic pet food recalls through the following websites to protect your beloved pet immediately.
---
On March 26, 2021, Midwestern Pet Foods, Evansville, Indiana issued a voluntary recall of specific dog and cat food brands produced only at its Monmouth, Illinois Production Facility (identified in expiration date codes with an M"). The recall was issued because Salmonella contamination was discovered during routine sampling by the Company of finished products. Affected products were distributed to retail stores nationwide and to online retailers.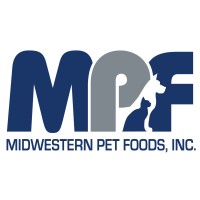 Cat and dog food brands affected by this voluntary recall include the following manufactured at the Monmouth Illinois Production Facility:
CanineX
Earthborn Holistic
Merdian
Pro Pac
Pro Pac Performance
Pro Pac Ultimates
Sportmix
Sportmix Wholesomes
Sportstrail
Unrefined
Venture
Wholesomes
The entire list of affected product brands and their Expiration Date/Lot Numbers can be viewed on the FDA website here. All other Midwestern Pet Foods are unaffected by this recall.
What You Should Know About Salmonella
Salmonella poses a risk to animals ingesting the affected product (including dogs and cats) and humans. Pets infected with salmonella may display symptoms including:
Fever;
Lethargy and shock;
Diarrhea (which may last up to 3-4 weeks or longer);
Vomiting;
Weight Loss;
Dehydration; and
Mucus and/or blood in the stool.
People infected with salmonella can also have:
Diarrhea;
Fever; and
Abdominal cramps.
For some people, their diarrhea may be severe enough to require hospitalization.
What to do Next
Consumers should immediately stop feeding any of the recalled products and discard them in a secure container where stray animals or wildlife cannot access them.
Consumers should also:
Clean their refrigerator/freezers where the product was stored.
Thoroughly wash their hands after handling any recalled products.
Clean and disinfect any:

Utensils;
Bowls;
Surfaces including floors; and
Pet bedding and toys.
Consumers may contact Midwestern Pet Foods Consumer Affairs at [email protected] or call 800-474-4163, extension 455 between 8am to 5pm Central Time, Monday – Friday for additional information.
Sources: The Truth About Pet Food, Dog Food Advisor and the FDA.